These are two very different occupations, and it is important that the community understand the two roles and the scope of practice of the doula.
Doulas are non-medical professionals trained to provide continuous physical, emotional and informational support to a woman and her partner before, during and after childbirth. This can apply to a woman planning a physiological birth, home birth, hospital birth or a planned caesarean.
All doulas should have a written contract outlining to the clients what they do, what they don't do, what their refund and grievance policies are and what contingency plans are in place in case the doula can't get to the couple for whatever reason, so for example, having a back-up doula.
Why?
Because being a doula is also a business, and doulas are hired privately by the couple to provide a service.
Having a doula you have developed a rapport with and have had continuous contact with over several months of pregnancy, can be incredibly nurturing and increase the confidence of the birthing woman by having that ongoing female understanding and connection.
This in no way is meant to replace the role of the partner who is there to love, support and protect the mother as well and knows her better than any other person in that space.
Research shows that having a doula present aid both the mother and partner.
Now here is the important part:
Midwives, obstetricians, and obstetric nurses are highly trained for the medical and clinical care of mother and baby, and identifying when something deviates from normal and treating complications when they arise.
Doulas do not give advice or provide any type of medical care, even in emergencies, because they are not trained medical professionals. However, their role is to provide evidence-based information, research, studies and books to help their clients gain a better understanding of medical procedures and encourage the couple to ask all the right questions to get all the information they need to ensure they are making informed decisions for their birth.
A doula's main purpose is to help the mother have a calm, memorable and positive birthing experience, where she feels comfortable, listened to and respected, no matter how she births.
It is not the responsibility of the doula to make decisions for or on behalf of the couple or speak on behalf of the couple – however, the doula can remind the woman to ask questions, so she feels comfortable with her decisions, but the doula can also act as a witness to the woman being treated poorly by the health care providers and then advocate for her.
I have heard in public, or see women talking in pregnancy groups asking, "but aren't doulas experts when it comes to birth too?"
My answer will always be: "Doulas are not medical experts."
Most who undertake the proper training are experts when it comes to providing tools and techniques for comfort measures and evidence-based information, but they are not medically trained to identify if a birth is deviating from uneventful and an emergency situation is imminent, and they are not trained to treat an emergency situation.
A doula doesn't practice as a midwife or imply that they can perform restrictive birthing practices that a midwife would or promote themselves in place of a midwife.
I sometimes see midwives commenting on posts relating to doulas saying "doulas are not qualified or licensed" so this implies that midwives (and perhaps the general public) think doulas are stepping into the role of a midwife, perhaps as a cheaper alternative to a private midwife or because availability of private midwives is limited, but reputable doulas will not make any claims of being able to offer medical assistance or assist a woman giving birth, or manage birth, and if you saw someone who was doing that, then they are not a doula.
However, what we have seen, particularly during the COVID mandates, midwives have chosen to deregister from AHPRA, and if I am to be authentic in my belief that everyone has a choice when it comes to their body, I support their choice to not be forced to vaccinate, or to no longer work in the system, but I always say with choice comes responsibility and consequences.
Once a midwife is deregistered, they can no longer legally call themselves a "midwife", but to be fair, they still have their years of training, their knowledge and their experience of being a midwife – you just don't lose that knowledge because you no longer have that bit of paper saying you are registered – but you lose your protection under AHPRA (Australian Health Practitioner Regulation Agency) as a midwife.
What is not okay is for those unregistered midwives to then call themselves a doula, and this has now had a detrimental effect on doulas.
Unfortunately, when an unregistered midwife calls themselves a doula it can create suspicion and uncertainty amongst both consumers, doulas and health care providers who don't know the difference.
They are not doulas!
Health Practitioner Regulation National Law and Section 123A in WA and SA discusses "Restricted Birthing Practices" and was put in place to stop these unregistered birth workers creating a birthing illusion.
Yes, we all talk about birth being a primal event, one that women are biologically made for, but not all births go to plan, and recently there have been cases where these "doulas" have attended births that have had complications and needed to transfer to hospital and now there is a negative focus on all "doulas" rather than the unregistered midwives.
They are not doulas!
They need to stop calling themselves doulas because this is causing increasing confusion in the community, in addition to having a detrimental effect on the doula industry.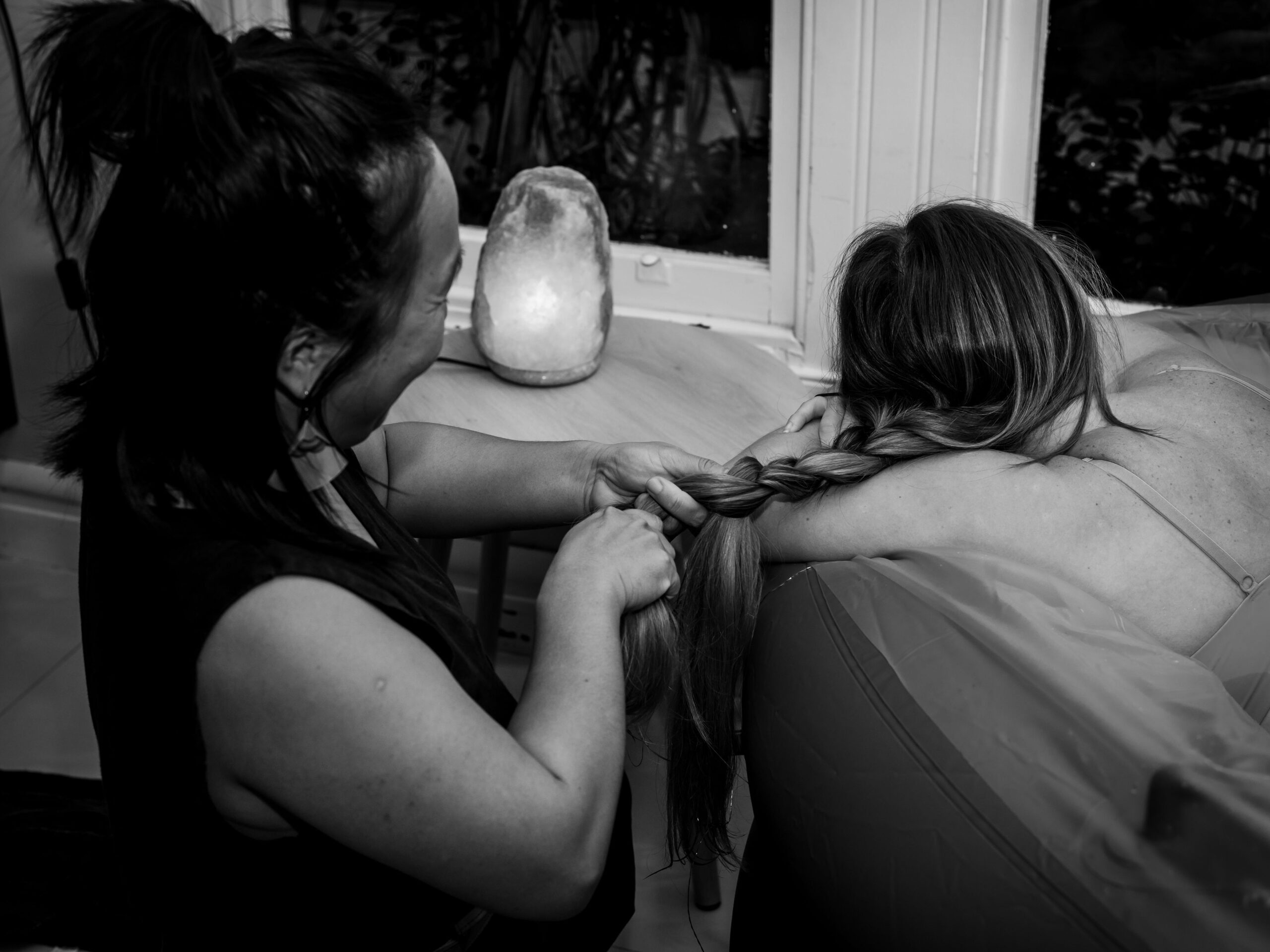 Again, doulas don't manage labour and birth or offer any diagnosis, medical assistance, or advice, but they do provide comfort measures and encouragement – and you don't need a license or qualification for that.
A doula is not a medical professional and cannot perform the duties of a midwife and women should not see doulas as a replacement for midwives.
On the other hand, a midwife can perform all the things that a doula does, but they are probably less likely to spend hours in early labour providing those comfort measures because they need to be well rested and alert for the more intense stage of labour, birth and after birth, and they certainly don't get the time to do these things during a hospital birth.
Doulas are there to support the woman, providing her that continuity of care – meaning one person solely there for her and her partner's needs, using hands on tools and techniques for comfort and that voice of encouragement. This has traditionally been the role of the midwife, however with maternity care now more medicalised hospital midwives don't have "time" to offer these comforts to women, even though many would like to.
I really do feel for those hospital midwives who became midwives to do these things and be "with woman" but now they are more "with machines that go ping".
https://vickihobbs.com/machines-that-go-ping-to-replace-midwives/
I understand that this is disheartening for midwives, but that is not the fault of the doula. If all midwives were open to working with doulas so that the wants and needs of the labouring woman are met, how incredible would that birthing space be? Every person in the birth team using their own threads of knowledge and experience, weaving a blanket of safety and comfort to wrap energetically around the woman so she feels safe. Together the team can be working in harmony so we can create a safe space, provide ongoing encouragement, comfort measures, natural pain relief and connections.
Midwives and doulas can do that together – they have a choice.
How amazing and satisfying would both our roles be?
My name is Vicki Hobbs, and I am the Founder and one of the trainers at the Doula Training Academy Australia.
For more information on becoming a doula, please email [email protected] or go to our training information on the website CLICK HERE