Doula Training Academy Keynote Speakers
This comprehensive doula training will provide you with everything you need to know to be a doula and confidently support women and their partners through pregnancy, labour, birth and beyond.
The content that will be covered during this training will be presented by highly experienced professionals who will share their expert information, knowledge and resources.
The training will be about listening, learning, watching demonstrations and practising massage, acupressure, meditation / hypnosis, rebozo and optimum positioning techniques to ensure that you have the right tools and techniques and confidence to work with women during their most exciting yet vulnerable stages of their life.
We are proud to present the following speakers who are featured in either the online course, the face to face course or both:
Vicki Hobbs – Founder & Trainer
Online and Face To Face Doula Training Course
Vicki Hobbs started her business in 2004 and has been working with women and complementary therapies since that time. She is one in a long line of wise and experienced women who bring calm and clarity to the birth space, so women feel safe, supported and listened to.
She is a national multi-award-winning practitioner and offers an extensive range of services including Back to Basics Birthing Childbirth Educator, Hypnobirthing Australia™ practitioner, Birth & Postpartum Doula, Remedial Massage Therapist specialising in Pregnancy Massage and Placenta Encapsulator along with many other services to focus on women's mental, physical and emotional wellbeing.
She is well known for sharing her commitment in educating and advocating for women and their rights and choices in pregnancy, birth and during the postpartum period.
She is also the founder and one of the trainers at the Doula Training Academy, providing comprehensive doula training focussing on collaboration, not competition while embracing the collective knowledge gained from evidence based training, tradition and experience that is passed down to women from generation to generation. She is dedicated to training and encouraging women who want to become a part of the growing doula industry and provide them an ongoing learning hub and village of support.
"My Vision is to provide a safe, community focused learning hub to those who wish to become a doula and have continuity of care around their learning, their experiences and also the challenges that are faced while working as a doula. I have spent many years advocating for women to have a positive birth experience, but now I also want to offer my knowledge and experience to doulas who also want to have positive experiences in the role they have chosen and to feel at ease being a part of the sisterhood of doulas."
www.backtobasicsbirthing.com.au
Dr Rachel Reed – Midwife Thinking
Online Doula Training Course
Dr Rachel Reed is a Senior Lecturer and Discipline Leader in Midwifery at the University of the Sunshine Coast, Queensland.
She has practised midwifery in a range of models and settings in the United Kingdom and Australia. Rachel is committed to the promotion of physiological birth, and of women's innate ability to birth and mother.
She is a writer, researcher and presenter, and is the author of the MidwifeThinking website that many doulas and birth workers around the world refer clients to on a regular basis.
I have been to several of Rachel's talks in Brisbane at the Passage to Motherhood conferences held every two years, and this was one of the catalysts for me becoming more educated about autonomy in birth and better education for women about inductions and the normal physiological birth of baby and placenta.
In 2018 I arranged for Rachel to visit Perth and share her knowledge at the Normal Birth Training Day covering physiological birth, inductions and special circumstances. Rachel gave me permission to have her talk professionally recorded by a videographer.
There are two modules dedicated to Rachel who shares an in-depth discussion around physiology, inductions, variations of birth and information related to doulas, role plays and personal interaction
Pip Wynn Owen – Birth Savvy
Online and Face to Face Doula Training Course
Pip Wynn Owen wholeheartedly believes we are meant to enjoy pregnancy, birth, and early parenting. However, she is aware that for far too many women this is not their reality or even their expectation now.
This is why Pip started Birth Savvy in 2012 and has now added Bub Savvy to her business. Pip is a Certified Childbirth and Early Parenting Educator, Award-Winning Hypnobirthing Australia™ Practitioner, NCD Accredited Practitioner, Registered Midwife and mother of four.
Pip's focus is on helping parents get the birthing and early parenting experience they deserve through increasing their confidence and knowledge. She does this by offering evidence-based classes, workshops, and private sessions. Pip also believes in educating and empowering midwives of the future and as such is a guest University Lecturer and Speaker at Study Days and Conferences.
Through her passion for improving birth experiences for couples Pip has become a sought-after commentator on maternity issues and makes regular appearances on National Radio and TV. She has also been asked to write opinion pieces for national newspapers. She is a regular contributor to magazines and online blogs, such as Practical Parenting and Empowering Birth
We are incredibly fortunate to have Pip's experience and wisdom in the Doula Training Academy, to help you build confidence and understanding in your role as a doula working with your clients and the challenges they may face in a hospital environment.
Julia Jones – Newborn Mothers
Online Doula Training Course
We also have Julia Jones from Newborn Mothers who will be discussing postpartum support for your clients.
You will absolutely love learning from Julia who has spent nearly a decade studying, researching and providing hands-on nurturing to newborn mothers.
She provides a much deeper understanding about this major life transition of becoming a mother and doesn't just focus on baby care and breastfeeding.
She has been offering a premium level Postpartum Doula service for many years here in Perth and really has raised the profile for postpartum care, when very little was offered or even considered previously.
She is a very inspirational woman with so much knowledge and love of traditional methods.
Here is the Newborn Mothers website for you to read more about Julia Jones and Newborn Mothers:
Amberley Harris – Maternal Instincts
Online Doula Training Course
Amberley Harris is a Melbourne based Midwife (Endorsed) in private practice with her own breastfeeding consultancy business. Amberley has over 12 years' experience working as a Midwife in both the public and private hospital setting and is a proud co-producer of two darling humans in more recent years. With a highly engaged audience of over 19,000 followers on social media, Amberley is also a micro-influencer in the world of motherhood & maternal wellness.
Amberley's move to entrepreneurship was for two reasons. Firstly, because this is where she knew she could make significant, impactful change to global breastfeeding statistics and secondly because she could be philanthropic every step of the way.
Statistics show that even though 96% of Australian women start out breastfeeding, only 39% are still feeding at three months of age. Amberley feels that the main reason for this is they don't get the support they really need in the first six weeks of baby's life.
Successful breastfeeding starts with the right support and a willingness to practice and persevere.
As part of the Doula Training Academy Online Course, we have joined forces with Amberley to include her online Breastfeeding Course for Birth Professionals, so that you can feel confident you are providing accurate information to your clients and providing quality support during any breastfeeding challenges.
Dr Kate Levett
Online Doula Training Course
Dr Kate Levett is a Research Fellow at the University of Notre Dame, School of Medicine Sydney. She is also an Adjunct Fellow at the National Institute of Complementary Medicine, Western Sydney University.
Her Doctoral thesis has been completed and the main findings from the RCT have been published in BMJ Open Medical Journals. It investigated a complementary medicine antenatal education course for pain relief in labour, called the Complementary Therapies for Labour and Birth Study. This program investigated 6 evidence-based techniques including acupressure, yoga, massage, visualisation, breathing and partner support. This research showed a dramatic reduction in medical intervention during labour, such as epidural use, caesarean section and requirement for resuscitation of the newborn.
Kate has collaborated on several Cochrane Systematic Reviews on acupuncture and acupressure, manual therapies and relaxation and yoga for pain management in labour and birth.
Kate is an expert in Chinese Medicine and has a private acupuncture practice in Brookvale NSW where she treats mainly pregnancy and fertility related conditions, hormonal and mental health concerns, such as anxiety and depression.
As part of our doula training, we are so privileged to hold the license to use Dr Kate Levett's series of professionally created training videos demonstrating how to use acupressure points with your client during pregnancy, labour, birth and the postpartum period.
Ginny Phang Davey – iBirthProfessionals
Online Doula Training Course
My vision is to leave a legacy for women and their families by shifting the paradigm of birth, empowering women and their families to have the birth she desires and supporting them through early parenthood. I am currently working towards opening Singapore's first Birth Centre whilst studying as a student midwife and working on a global outreach to improve maternity care.
I have a passion for educating others through Optimal Maternal Positioning where I travel globally to empower birth professionals, parents and educators to truly support the vision of birth by choice.
I love being a Doula and I love facilitating the journey of these parents as the human spirit unfolds and blossoms through pregnancy, birth and the fourth trimester. Truth to be told, I love the oxytocin rush of my life's calling!
I have supported low risk vaginal births (with and without pain relief and medical interventions, water births, home births). I've also supported high risk vaginal births (VBAC & VBA2C, vaginal breech births, twins) and caesarean sections. I have attended 1000+ births and I am a global educator and sought-after speaker in birth empowerment.
I am honoured to share my introductory Optimal Maternal Positioning (OMP) videos with you as part of your doula training with Vicki, but if you feel you want more, and want to understand more about the mechanics of OMP along with many more techniques, you can also join my full comprehensive Optimal Maternal Positioning training online, or book into my face to face workshops the next time I am in Australia. Vicki will definitely keep you updated on when that will be each year.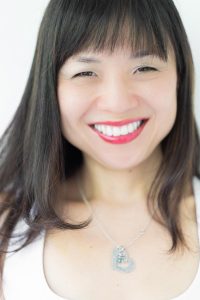 Sarah Purvey – Clinical Psychologist
Online Doula Training Course
I'm Sarah. I'm a Clinical Psychologist, Author of Keep Sane and Parent On, Clinical Lecturer and Clinic Director or my practice, Eastern Shore Psychology. I'm super passionate about supporting mothers from conception through to birth and well beyond. I have a particular focus on helping people heal from trauma, including helping mothers recover from birth trauma. I see many adults for individual therapy, run Hypnobirthing Australia classes, I have written a book on supporting parents 'Keep Sane and Parent On' have also developed an online support program for parents, "Your Ultimate Online Guide to Keeping Sane for Parents." For trauma treatment, my modality of choice is Eye Movement Desensitisation and Reprocessing, which can be an absolutely, transformative healing experience.
In my training videos for the Doula Training Academy I discuss birth trauma, what it is and what / when a diagnosis of Posttraumatic Stress Disorder is given to mothers.
I also discuss how you can best support women, when they have had a traumatic birth and when to suggest a referral to someone who specialises in mental health support for trauma. In addition, focusing on how doulas and birth workers can support each other, look after themselves, improve self-awareness and the importance of ongoing self-care, to enhance coping with being present at difficult birth experiences.
www.easternshorepsychology.com
Nicole Weir
Women's Health Physiotherapist
Face To Face Doula Training Course
Nicole Weir is a Continence and Women's Health physiotherapist with 25 years' experience in her field. She has completed both her Graduate Certificate and Masters in Clinical Physiotherapy, with the speciality of Continence and Women's Health Physiotherapy.
She currently works in private practice in Sorrento, treating women with pelvic floor disorders like urinary and faecal incontinence, pelvic organ prolapse and dyspareunia, as well as bladder and bowel disorders, post-natal breast conditions, and musculoskeletal complaints in the perinatal period.
She also runs post-natal fitness classes in the northern suburbs.
Nicole's true passion is in supporting the mental wellbeing of mums throughout their motherhood journey, and she feels she can offer support and care through her work both in the clinic and in her classes. Nicole will be talking about the role of women's health physiotherapy during pregnancy and post-delivery – the different types of conditions that they can help with and some of the intervention they use.
It is hoped that you will come away from this session with a greater insight as to how to recognise some conditions in your clients and what help is available for these women through physiotherapy.
Belle Verdiglione – From Potential to Potent
Face To Face Doula Training
Belle Verdiglione is a Perth based pioneer in embodied Potent Identity Photography.
Using her leadership and legacy as the example, Belle personifies what is possible when we let our most vulnerable edges conceive new levels of creativity that truly change how we see ourselves.
After 9 years as an award winning and published birth photographer, deep personal growth paved a new path in Belle's professional career, to elevate the purpose and potential of creative entrepreneurs and visionaries that bring radical rawness and authenticity to the forefront of our world.
Belle is also a fierce advocate for inclusivity and empowerment and hopes to emulate the national and international exposure her previous work created for the birthing world, to revolutionise how all humans are seen in their intimate stories.
https://www.belleverdiglione.com.au/
Till Heike – SANDS WA
Face To Face Doula Training
SANDS WA is a volunteer-based organisation providing individualised care from one bereaved parent to another, giving them support and hope for the future, following the death of a baby.
Our aim is to meet bereaved parents wherever they are, physically, or emotionally, when their pregnancy has ended, or their baby has died – whether recently or many years ago.
Sands provides information resources on grief and loss to the wider community – family, friends, workplaces – and advocates for greater awareness of the importance of a healthy grieving process for bereaved parents.
Our speaker Till Heike has been involved in stillbirth support since her daughter's death in 2014.
Since that event, Till began working as the State Coordinator for Western Australia for Sands (miscarriage, stillbirth & newborn death support), and is a writer and Advocate for Still Aware (Stillbirth Prevention Awareness) all whilst running her own website, Blue Sky & Lullaby www.thestilllifeproject.org
Till's writing has been featured by Mamamia, The Antenatal and Postnatal Psychology Network, The Daily Mail, Scary Mommy and the Australian Broadcasting Association (ABC) mainly focusing on her work on the subject of bereavement.
Till is also a contributor to Emily Longs book, 'From Mother to Mother: On the loss of a Child' published in 2018.
Fiona Rogerson – Perinatal Counselling & HypnoBirthing
Face To Face Doula Training
Fiona Rogerson (B.Couns) is ACA accredited Perinatal Counsellor and HypnoBirthing (Mongan Method) Educator.
Through her counselling she works with women and men to overcome emotional and psychological hurdles surrounding conception, pregnancy, postpartum, parenting and identity.
These hurdles may include trauma (including birth trauma and PTSD), anxiety, depression, stress, fertility, grief or relational difficulties. She works from an attachment framework utilising an integrative psychodynamic approach with modalities that include EMDR, CBT and DBT.
She is driven to work authentically and holistically with each person she sees, in a way that is individual to their journey and goals.
Fiona is based in Perth, WA, though is available to work remotely via telehealth platforms. She also facilitates monthly women's support circles and provides professional development training and workshops to various organisations and groups.
Vanessa Butera – Simply Midwifery
Face To Face Doula Training
Vanessa Butera is an endorsed privately practicing midwife with over 25 years' experience.
She has recently obtained admitting rights at King Edward Memorial Hospital and offers homebirth services.
She has always wanted to become a midwife and is very passionate about her work. She is a mother of 2 beautiful young adults who have taught her a lot about birthing and parenting.
She believes that continuity of care and informed decision making maximizes the chance of a safe and empowered birth. She works with mothers and families throughout their pregnancy, birth and post birth journey.
Vanessa will discuss the different options and models of care that are available to the women in Perth and she will also be discussing the role of the midwife and doulas at home births and how to enhance this relationship to ensure mothers are feeling empowered and have amazing birth journeys.
Clare Davison – Private Midwife & Lecturer (ECU)
Face To Face Doula Training
Dr Clare Davison is a midwife and academic who has many years' experience working with women in the community and supporting women to birth at home and in hospital.
Clare is passionate about promoting and supporting physiological birth and working with women so that they can be empowered in their birth choices.
Claire will be discussing the role of the doula compared to the midwife, setting boundaries and working within the scope of the doula, legal responsibilities, ethics and choices.
Faye Read – Peaceful Pregnancy
Face To Face Doula Training
Faye Read is mum to four young adults and a grandmother to one 18mo. She is a Registered Nurse and Midwife, Prenatal & Childbirth Educator, Energy Intuitive, Feng Shui Consultant, Author and International Speaker.
She is passionate about empowering women and their partners to have a positive birth experience. Faye is equally passionate about creating change in the landscape of birth across the globe. Her business Peaceful Pregnancy is a partner organisation with 'Birthing the New Humanity' and 'Birthing The Change'.
Sharing over 30 years' experience in midwifery and private practice as an Energy Intuitive and Natural Therapist, Faye has helped hundreds of women and their partners to achieve a Conscious Conception, to help heal previous birth trauma and support them to go on to experience positive birth outcomes.
Faye will be sharing with you the more 'spiritual' aspects of pregnancy and birth, the important role we each have in 'protecting the woman and child' at this time, ways to communicate with the unborn child, how to trust your intuition and all about creating a sacred space for birth. As birth workers, you are in such a unique position to influence the birth journey and assist in creating positive birth outcomes for the families who entrust you with their care. Add some more tools to your toolbox to enhance your Doula practice and up level your service to humanity.
Kirstin Lyle – Full Spectrum Doula & Womb Healer
Face To Face Doula Training
Kirsten Lyle is a Full Circle Doula, Author, Reiki Practitioner, Sound Birth Facilitator and Ceremony holder.
Her souls' work is nurturing people transitioning through pivotal times in their lives while also creating ceremony around sacred rites of passage.
She resides in Pinjarra and is a mother of four children that each teach her continuing lessons of the importance of coming together in circle and ceremony and the ways we can combine parenting and sacred celebration.
She will be talking to you about the Rites of Passage for Woman and the celebration of all the stages of their lives.
Kirsten Lyle – Perth Doula, Womb Massage, Birth Photography